Accommodation
Participants will accommodate at İznik by their own means. There are various accommodation alternatives available in İznik.
Iznik DSI Guesthouse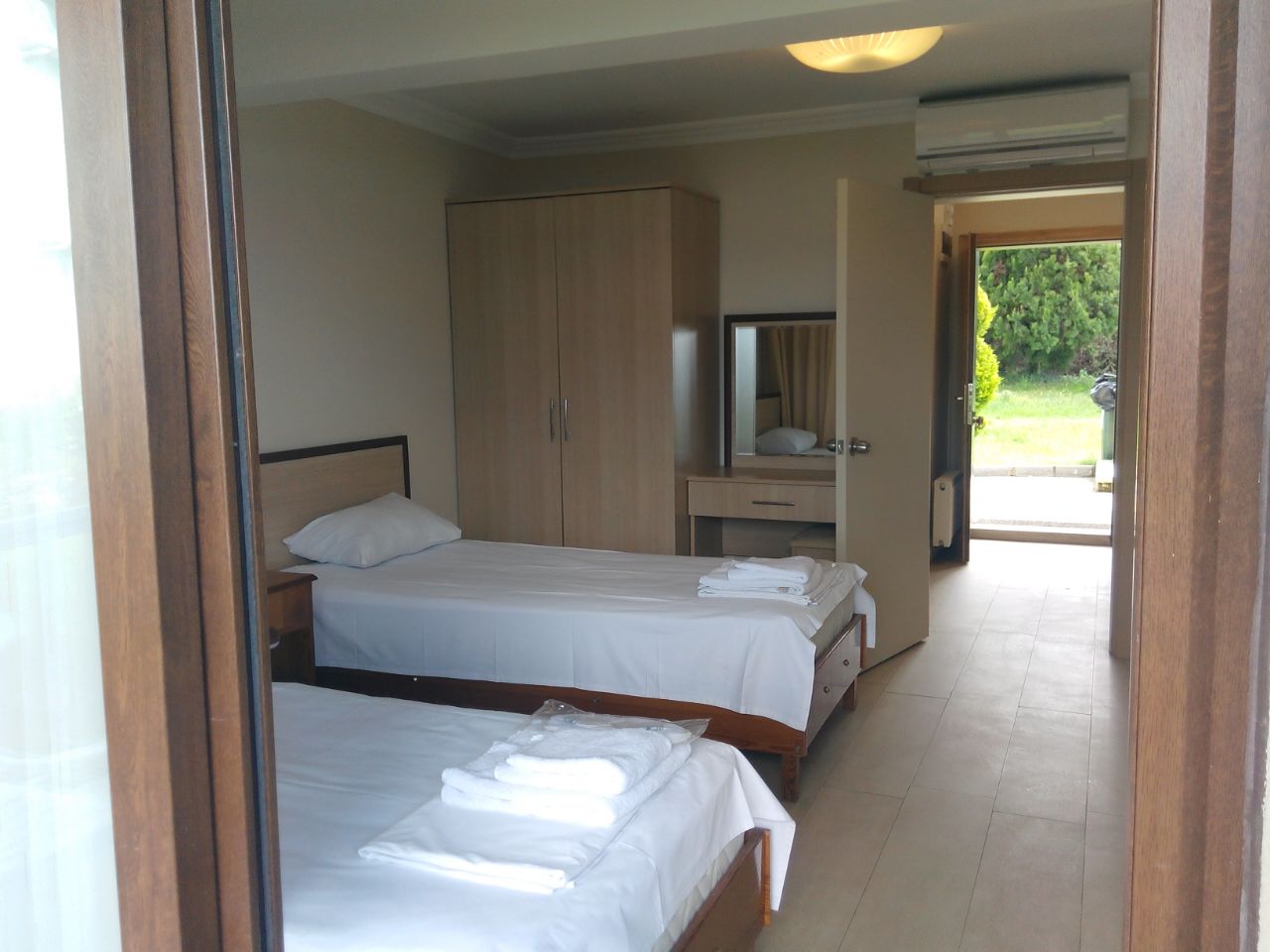 Camping Area
Gün Batımı Plaj ve Çay Bahçesi
will offer reasonably priced camp options, just next to Lake Iznik. There is security, electricity (common charge point), breakfast and buffet service, toilet service, cold shower, no hot shower in the campground.
The campground is next to the underwater Basilica and it is a 7-9 min walk to the start point. When you zoom in to the Google map below, you can see your location as "Gün Batımı" or "Plaj".
Reservation required via phone call. (Only Turkish)
Optional breakfast contains; Pepper, boiled eggs, jam, butter, tomatoes, cucumber, 2 kinds of cheese, 2 kinds of olives, tea and the price is 15 TL.
Camping prices per tent (2-3 person):
1 night stay: 20 TL
2 night stay: 40 TL
3 night stay: 55 TL
4 night stay: 70 TL
For reservation Bekir Uslu Phone: 0532 794 46 55
Iznik Ultra Partners
Iznik Hotels
Name
Website
Adress
Phone
Limnades Motel
www.limnadeshotel.com
Mustafa Kemal Paşa Mah, Göl Sahil Yolu, No:36 İznik/BURSA

(0224) 757 57 24

Cem Hotel
www.cemotel.com
İznik, Göl Sahili Cd No:34, Bursa
(0224) 757 1687
İznik Çamlık Motel
www.iznik-camlikmotel.com
Selçuk Mh., 16890 İznik/Bursa

(0224) 757 1362

İznik Otel
www.iznikotel.com
Selçuk Mh., Mansur Sk, 16860 Bursa
(0224) 757 2255
Zeytin Bahçesi
www.hotelzeytinbahcesi.com
Selçuk Mahallesi, Kutalmış Oğlu Süleymanşah Cad.
No:119, 16860 İznik/Bursa
(0224) 757 2404
Belekoma Hotel
www.iznikbelekomahotel.com
Göl Sahil Yolu Cd. No:8, 16860 İznik/Bursa
(0224) 757 1407
Hotel Aydın
www.iznikhotelaydin.com
Selçuk Mh., 16890 İznik/Bursa
(0224) 757 7650
Berlin Hotel
www.berlinhotel.com.tr
Mustafa Kemal Paşa Mah. / Göl Sahili Yolu / no 36
İznik
(0224) 757 1915
Kaynarca Hotel
www.kaynarca.net
Yeni Mah. Gündem Sk No:1, İznik Merkez/Bursa
(0224) 757 1753
İznik Askania
www.iznikaskania.com
İznik Orhangazi Yolu, 18.km., 16825, İznik / Bursa
(0532) 275 1646
Orhangazi Hotels
| Name | Website | Adress | Phone |
| --- | --- | --- | --- |
| Eşref Hotel | www.esrefotel.com.tr | Camikebir Mah.Tozkoparan Cad.No:8, Bursa | (0224) 573 7677 |
| Familia Otel | www.otelfamilia.com | Muradiye Mahallesi Turist yolu üzeri No:98, İznik/Bursa | (0224) 573 9025 - 27 |
| Otel Villa Familia | www.otelfamilia.com | İznik kuzey yolu üzeri 4.km. yeniköy altı 16800, Bursa | (0224) 573 8139 - 40 |
Map of Iznik

Click for map of Iznik